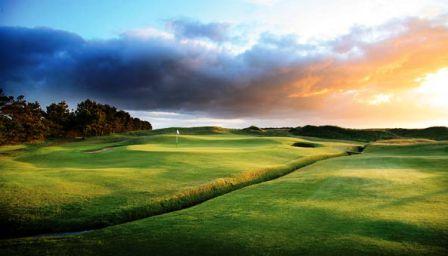 Dundonald Links golf course on the Ayrshire coast are offering a great deal for Winter Golfers. You can play six months of unlimited golf for an advance payment of £195 and a superb rate thereafter of £15 per round.
Play is available from the regular tees, fairways and greens, no mats and it's seven days a week.
This winter ticket allows you to play as many rounds as you like, both at weekends and during the week subject of course to availability.
Guy Redford, Director of Golf at the
Dundonald Links
has been delighted with the response from golfers across the Central Belt, "We've seen a great uptake of the season ticket offer and welcomed an increased number of golfers through the gates to the club throughout October and November and they've enjoyed some great course conditions"
Local hoteliers have also witnessed an uptake of winter golfers staying over in the Ayrshire area. Malcolm Simpson whose new hotel Old Loans Inn in nearby Troon is targetting the golf market has noticed an increase in overnight stays from Scotland.
"Winter golf in Ayrshire can offer both great value and some fantastic conditions, the views over to Arran at the weekend were quite magnificent and even in spite of previous rain the course was playing brilliantly. It's a great idea and we look forward to growing our winter golf market."
The Old Loans Inn offers
great winter rates online and can arrange your golf for you.

The ticket became valid from the1st October 2009 and runs through to 31st March 2010 and tickets on a first come, first served basis. For an application call 01294 314000 or email reservations@dundonaldlinks.com