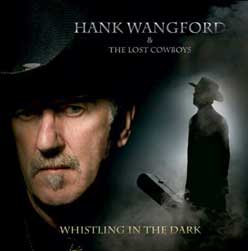 Absolutely delighted to see
Hank Wangford
is going to be playing at Rock at The Stables in Fife on Saturday 27th of February. I remember seeing him way back what maybe 1985 0r 86 down in the Cowgate and then booking him for Freshers week at Queen Margaret College in Edinburgh. Jogging for Jesus I very clearly recall! The official biog is below but I remember meeting him in the makeshift changing rooms in the Students Union along with as I recall a fairly hefty rider!
Anyway, if you're looking for an entertaining evening you could do worse than Hank Wangford with Martin Belmont & Kevin Foster on
Saturday 27th February at Rock at The Stables
near St Andrews
"If Daniel O'Donnell is the brightly scrubbed face of British country music then Hank Wangford is its guilty conscience, its dark and troubled grubby soul. Hank has picked at the miserable underbelly of country music for twenty eight years, inspiring others like Billy Bragg, The The, The Alabama Three and other alt.country musicians. He has spread the word with his two ground breaking television series, Britain's first on Country music, "Big Big Country" and "The A to Z of C&W" and his books "Lost Cowboys" and "Hank Wangford Vol 3 The Middle Years".
This messianic derailment onto the path of country music came from befriending and playing with Gram Parsons, ex-Byrds and Flying Burrito Brothers, in the seventies. This was at a time when Hank - as Dr Sam Hutt - was a rock 'n roll doctor. Many of his patients were from the world of rock music and the hippie alternative world. The Grateful Dead, the Who and the Rolling Stones were some of his clients."